Halo Helps... get you ready to row unsupported across the Atlantic!?
Check out our latest story of the amazing Ian Rivers.
An Incredible Challenge... Rowing over 3000 miles! 😯

On 31st May, Ian Rivers set off from New York to begin his unsupported solo row across the North Atlantic from New York to the Scilly Isles. Using only a sextant as the main form of navigation, this crossing will test human endurance, navigation and seamanship to the absolute limit.
He is already over 400km from the New York set off point and looks to continue making progress when the next storm has passed, it really in amazing when you think it is just him and his boat out there in the gigantic ocean...
Ian regularly used Halo facilities in his training as we have chosen to support him for this incredible endeavor. The row is designed to raise money for the Special Air Service Regimental Association (SASRA) and St Michael's Hospice in Hereford, whilst also raising awareness of the mental health challenges facing serving and veteran personnel.

The Boat is named "Sentinel" after the SASRA mental health programme. Ian himself is a SASRA Sentinel. By facing this monumental challenge, Ian is looking to raise more than £500,000 for his two chosen charities.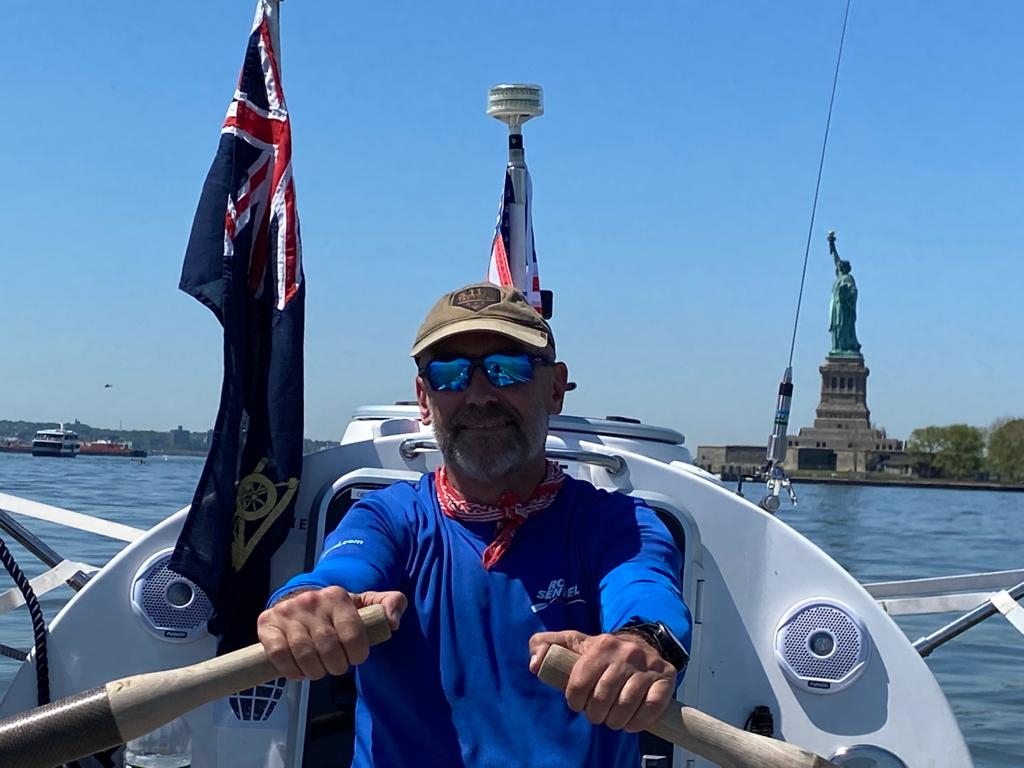 ▶ See more about the epic challenge, follow his journey and donate here: https://rowsentinel.com/
Want to find out how we can support your training for a physicial challenge or just help you to get active and in shape? Give us a call on 01432 842075
And of course good luck Ian from all of us at Halo Leisure!